At District Salon we offer a wide range of hairdressing services. Personalised cutting, editorial styling, wedding and event styling, barbering, keratin and all colour services. All staff are highly trained and passionate individuals dedicated to giving our clients the best results and highest quality service. From the basin experience, with private massage chairs, to chilled and sparkling water on tap, excellent service starts from the moment you walk through the retail doors of the Stables and into The District.
Madison - Madi
Senior Stylist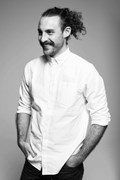 Editorial and salon stylist, Madison loves all aspects of cutting and styling including mens hair and long hair styling.
Rubi Ferns
Kate
Editorial Stylist, Colour Technician
Kate has worked extensively in all aspects of hairdressing. She is Alan White's go to colour technician for his wig work on MBAFW and photo shoots. Kate was trained in London before she made the move to Australia to further her hairdressing and editorial career.
Mitchell
Senior Stylist
Mitchell is our colour correction specialist. He loves taking his time on big changes. He is an expert at all things colour, whether soft and natural or bright tones
Chad
Senior Stylist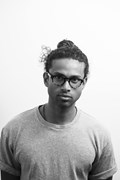 Chad has joined the team from Canberra, enjoying all aspects of hairdressing. He loves big colour jobs and colour corrections for a dramatic change or beautiful colour maintenance.
District Salon Casual Staff
Senior Stylist and Colour Tehnician
Stewart
Senior Stylist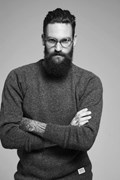 Stewart has been hairdressing for 16 years. Originally trained in London by Sasoons hairdressers, Stewart loves working with medium length- short hair and mens hair.
Lucinda Cavey
Nathan
Senior Stylist
Nathan is an expert stylist, he loves working with short hair and mens hair. Especially fades and bob length hair
Nicole Kae
Senior Stylist
Level 2, 352 Bourke Street, Surry Hills
Monday

Tuesday

Wednesday

Thursday

Friday

Saturday

10:00am - 6:00pm

10:00am - 9:00pm

10:00am - 9:00pm

10:00am - 9:00pm

10:00am - 6:00pm

9:00am - 5:00pm